Slightly Mad Studios telah merinci daftar sirkuit lengkap game Project CARS 2. Dengan total 60 track dan 130 variasi, menawarkan jumlah sirkuit jauh lebih banyak dari pendahulunya.
Europe
Menjadi sirkuit yang paling banyak disertakan, Eropa adalah bintang dari daftar track. Gamer akan mersakan sirkuit klasik seperti Nürburgring dan pendatang baru seperti Sirkuit Algarve. Sirkuit untuk karting, rallycross dan track driving lengkap tersedia.
Autodromo Internacional Do Algarve
Azure Circuit (Inspired by Monaco)
Azure Coast (5 Layouts)
Bannochbrae Road Circuit
Brands Hatch (2 Layouts)
Brno
Cadwell Park (3 Layouts)
Chesterfield Karting Circuit
Circuit De Barcelona-Catalunya (3 Layouts)
Donington Park (2 Layouts)
Glencairn Karting Circuit (6 Layouts)
Greenwood Karting Circuit
Hockenheimring (3 Layouts)
Hockenheimring Rallycross
Hockenheimring Classic
Imola
Knockhill Racing Circuit (5 Layouts)
Knockhill Rallycross
Hell (Rallycross)
Circuit De 24 Heures Du Mans (2 Layouts)
Le Mans Karting International
Loheac (Rallycross)
Lydden Hill (2 Layouts)
Mercedes-Benz Driving Events Ice Track (6 Layouts)
Monza (2 Layouts)
Historic Monza (3 Layouts)
Nurburgring Nordschleife (4 Layouts)
Nurburgring Nordschleife + GP combined
Motorsport Arena Oschersleben (3 Layouts)
Oulton Park (3 Layouts)
Red Bull Ring (3 Layouts)
Rouen Les Essarts (2 Layouts)
Sampala Ice Circuit
Silverstone (4 Layouts)
Silverstone Classic
Snetterton (3 Layouts)
Circuit De Spa
Circuit De Spa Historic
Summerton Karting Circuit (3 Layouts)
Wildcrest Rallycross (2 Layouts)
Zolder
North America
Project CARS 2 akan menampilkan track jalanan, oval dan Willow Springs. Meski tidak seluas representasi Eropa, sebagian besar sirkuit di Amerika hadir untuk kesenangan berkendara gamer.
California Highway (5 Layouts)
Circuit of The Americas (COTA) (3 Layouts)
Daytona International Speedway (2 Layouts)
Daytona Rallycross
Dirtfish (3 Layouts)
Indianapolis Motor Speedway (2 Layouts)
Mazda Raceway Laguna Seca
Long Beach Street Circuit
Mojave (5 Layouts)
Road America
Sonoma Raceway (3 Layouts)
Texas Motor Speedway (3 Layouts)
Watkins Glen International (2 Layouts)
Willow Springs International Raceway (2 Layouts)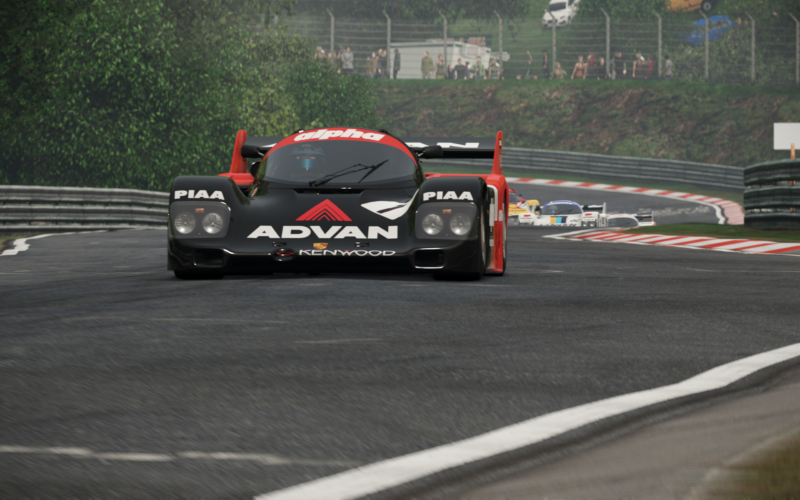 Asia and Oceania
Tidak ketinggalan sirkuit dari Asia dan Oceania. Sirkuit Bathurst Mount Panorama yang berkelok ada di sini bersama favorit gamer seperti Fuji dan Sakitto. Dubai Autodrome juga kembali hadir.
Bathurst Mount Panorama
Dubai Autodrome GP (4 Layouts)
Dubai Kartdrome
Fuji Speedway
Ruapuna Park (5 Layouts)
Sakitto (4 Layouts)
Sportsland Sugo
Zhuhai International Circuit
Dengan banyaknya daftar sirkuit yang disertakan, Project CARS 2 dijamin akan membuat gamer sibuk pada bulan September ini.